Past News

5 October 2009 After more than 2 years and a similar amount of family expansions(!), I've finally updated my website! Lots has changed over the past couple of years. As mentioned I became father of two beautiful kids and I've made the move to freelancing.
So what has been added to the website...?
Most importantly I've started adding images that were specially commissioned for a new book by Midlands Publishing: Japanese Secret Projects. So far I've added the cover image Slice & Dice plus a couple of samples from the all-2D-drawn profile art I did for the book. More images (over a dozen in total) will be added once the book is released later this year.
Secondly I've added a selection of low-poly trains that I modelled for a game I worked on several years ago: EA Rail Simulator. At the time I was the lead train artist on that project, which has meanwhile been taken over by RailSimulator.com ltd. They recently released a new version of Rail Simulator called Railworks.
The work-in-progress section has also been updated with a few current projects, including pilot characters (at last!) and the now almost mythical TSR.2 nuclear jet bomber. The latter will be completed in the next couple of months.
Last but not least Neil Carroll has handed over ownership of www.DigitalAviationArt.com to me (many thanks Neil!) as the site had been dormant for awhile. I am still in the process of setting up the site properly, but so far it is hosting this site (www.Skyraider3D.com) and my Zazzle webshop. Through this webshop you can buy prints, posters, t-shirts, mouse pads and other merchandise made using my aviation art and photography. Great idea for a Christmas gift perhaps...? ;)
11 January 2007 It's been awhile since the last update, however a number of airshow galleries have been added to the Aircraft Photo Gallery last summer. This includes shots from a flight in a Ryan PT-22 (many thanks Peter!), which was a most enjoyable experience.
On the artwork front, 2006 has been a bit of a slow year. But some things did happen. Most importantly, I had my first aviation art exhibition! This happened at the Military Aviation Museum in Soesterberg, The Netherlands. This was a joint exhibition with two other digital aviation artists. The exhibition opened on 23 November and will run until June 2007.
Also in 2006, I was commissioned to do an artwork for Bill "Tiger" Lyons, a veteran Mustang pilot of the 355th Fighter Group USAAF, with two victories to his credit. I had a telephone interview with Mr Lyons in which he told me about his air battles fought over Germany in World War 2. It was great to hear about his experiences and I have compiled a 10-minute clip from this interview, in which he describes how he scored his second victory. This second victory was to be the subject of the artwork I made for him. It's called Tiger's Revenge after the name Mr Lyon assigned to his aircraft. Prints of Tiger's Revenge are available through digitalaviationart.com, including a limited canvas edition signed by Mr Lyons (only two left!).
Another artwork finished in 2006 was Vichy Fledglings, which illustrates a couple of NAA-57 trainers of the Vichy-French naval air service. As you may notice, both new works are historically based and I will continue this more historical approach in the future. In fact, historic research has become something of an addictive hobby for me! Prints of Vichy Fledglings available through digitalaviationart.com.
Currently I am working on a new aircraft model, the famous F4U Corsair. This model will be a lot more detailed than any work I have produced so far. A sneak-peek of the Corsair can be had in the work-in-progress section.
Last but not least, I wish you all a happy, healthy and successful 2007!

17 April 2006 More 359th FG Mustangs were added, the new image is titled Shepherds. I have rearranged some of the galleries a bit, with the Mustangs moving to the Aircraft 7 gallery, which has a new layout and bigger images.
After receiving many requests to make prints available of the Daddy's Girl artwork, I am proud to announce that prints of my work are now available on digitalaviationart.com. Currently only my Mustang artwork is available. If you wish other prints to become available, please let me know via e-mail.
21 March 2006 More of an announcement than an update: 3DTotal are now shipping their new book Digital Art Masters, Volume 1. The book is more than a digital art gallery, as it features many making-of articles of high quality digital artwork. I am proud to say it also features a making-of of my Little Friends image.
Then a small update after all: about a year ago I wrote a mini-guide on various techniques of aircraft texture mapping for Military-Meshes and CGTalk. I've finally transferred this guide to the tutorial section of my website, here.
Speaking of Military-Meshes and CGTalk, I forgot to mention that Daddy's Girl was voted Best Finished Image of 2005 on Military-Meshes, while on CGTalk it won a CGChoice Award. I now also have a CGPortfolio, which showcases the finished work I've posted on CGTalk over the past year and a half. You can access it via skyraider3d.cgsociety.org.
Also, due to high demand, prints of Daddy's Girl will become available soon. Thanks everyone for your interest and support!
25 February 2006 Today there's a big update to the photo gallery! The photo gallery is all-new and consists now of three main sections: Aircraft, aircraft Walkarounds and Miscellaneous stuff. In the near future these galleries will be frequently updated and should become a significant part of my website. Check back regularly for updates!
25 December 2005 Another 359th Fighter Group Mustang was added: Daddy's Girl. This artwork was made for the children of Ray Wetmore, a famous Mustang ace of WW2, and for the owner of a restored Mustang flying in Wetmore's personal colour scheme. Additionally, the image featured in Ballistic Publishing's latest book Elemental 2.
Merry Christmas!
6 December 2005 The Messerschmitt Me P 1070 was added to the Aircraft 6 gallery. This forerunner of the famous Me 262 features in John Baxter's new book: The Alternate Luftwaffe, Volume II
Wallpapers of this aircraft have also been added.
19 November 2005 The Messerschmitt Me P 1091a Stufe III extreme high altitude fighter was added to the Aircraft 6 gallery. This bizarre aircraft features in John Baxter's new book: The Alternate Luftwaffe, Volume II
Wallpapers of this aircraft have also been added.
31 July 2005 Small update: a brand new Ju EF 100 render was added to the Ju EF 100 gallery.
Two wallpapers of this image have also been added.
9 May 2005 A small but hopefully nice update: the Junkers Ju EF 100 transatlantic airliner gallery has been added to the Aircraft 5 gallery.
30 April 2005 Wow... it's been over a year since I last updated my website! But I haven't been sitting still. So after a very long time of silence I am happy to present you with a thoroughly reworked website.
First of all I have added no less than three new aircraft galleries, containing four new models, with three more soon to follow. The first of these new galleries is Aircraft 5, including the Junkers EF 130 flying wing bomber design and the Henschel Hs P 122 high altitude bomber design. Then there's the Aircraft 6 gallery so far only including the famous P-51D Mustang, but with two more to follow very soon. And then there's the Aircraft 7 gallery, which includes the Junkers Ju 88 T-1 reconnaissance aircraft.
Wallpapers of the P-51D Mustang artwork have also been added to Wallpapers 2 gallery. This image was made for two veterans, the actual pilots who flew the two Mustangs in the image during World War II. It was the first time I did artwork for real wartime veterans, and it's something I am very proud of. It made this image a true pleasure to work on. Also, this image received a CGChoice Award at CGTalk.
Lastly I have removed some embarrassing work from the past, which has partly been dumped in a new Old Stuff gallery and cleaned up the Work In Progress gallery as well.
I hope you like the updates. There will be more to follow in the not-too-distant future. These will include a significant upgrade of the rather pathetic photo gallery, as well as filling in the blank spaces in some of the new aircraft galleries.
25 April 2004 Ouch, it's been a long while since the last update... but here you go! I've added three images of the North American NA-57 trainer to the Aircraft 4 gallery. I've also added wallpapers of the NA-57. A bigger update will follow in the next few months, with at least four(!) new models to be added!
The links section was also updated with new links to great websites!

PS. The NA-57 is now also featured on 3DTotal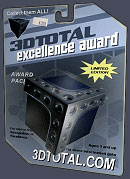 25 August 2003 Today I've added the ASJA/SAAB Sk 14 advanced trainer to the Aircraft 4 gallery. Additionally I've added a profile render of the CA-15.

28 June 2003 After a long period of silence, finally an update again! And a fairly big one!
Firstly I am proud to announce that 3DKingdom has asked me for an interview.
Secondly I've added a new gallery: Aircraft 4. This contains a new model, the CA-15, an Australian prototype fighter from 1945. The CA-15 is featured on the cover of John Baxter's latest book: The Alternate RAAF & RAN Fleet Air Arm. I've also added a link to John Baxter's books in the links section".
Wallpapers of the CA-15 have been added too, in both 800x600 and 1024x768 pixel formats.
I have also added a link to Triple D's website to the links section. This is the homepage of Johan Franken, another 3D aviation artist from The Netherlands. His main subjects are jet aircraft from the 1970s to present day. And lastly, I have added an interactive Shockwave 3D model of the Focke-Wulf Triebflügeljäger to the Triebflügeljäger gallery.
22 February 2003 Finally! The Photo Gallery is online! So far there are five sections: Warbirds, Air Power, Helicopters, DTM Racecars and EuroGT Cars. As you can see it contains some racecars too, for variety's sake! :)
Enjoy!
30 January 2003 Sorry, no update for photos or E-Light yet. I just added a new E-Light render to the Triebflügeljäger gallery and improved an older one.
I alo added the little thumbnails above, so you can more easily navigate to the newest additions.
18 January 2003 Added a new Triebflügeljäger render to the Aircraft3 gallery, rendered with E-Light. Also I used two old low-poly tank models to test E-Light a bit, and here and here are the results.
The E-Light script itself has undergone some minor maintenance and a newer version can be downloaded now through the same link. I plan to add a few new features to it later this month.
15 January 2003 MAXScript added to the Download section!
Yep, I ventured into the world called MAXScripting, for variety's sake. I added a script for 3D Studio MAX 3/4/5 called "E-Light", short for Environment Light. It creates a dome or sphere of lights, and gives you those nice soft shadows. Colours can be controlled with a bitmap and all settings remain editable at any time, allowing great flexibility!
Go and check it out here! I hope you'll like it! Please mail me with any feedback!
8 January 2003 FINALLY an update!!! And a BIG one!
Firstly I have finally finished a new model: the bizarre "Triebflügeljäger" VTOL fighter design. I have also added wallpapers of it. Expect more images of this beast in the weeks to come!
Secondly I have added a download section with IL-2 flightsim skins and a True Type Font.
Additionally I finally added the Photos section, although there's nothing there yet - but it will come really soon now for really real! ;)
And last but not least I added a link to Tochy's website. The quality of his aviation art is stunning. Don't miss the movie "1945"!!!
11 May 2002 Replaced one of the AT-502B renders with a better one here in an attempt to achieve photorealism with a low-poly model.
Added a link to The Freedom Eagle Original Art.

Stay tuned... I will add a photo gallery soon!

24 February 2002 Improved the latest Yak-9D render and added wallpapers of it in the wallpaper section.
21 February 2002 Replaced one of the Yak-9D renders with a better one here.
14 January 2002 Replaced one of the AT-502B renders with a better one here.
Added a link to Daniel Jansson's website.

Expect bigger updates soonish! :)
10 December 2001 One of the gallery images is now featured on 3D Total in Scenes Gallery #10.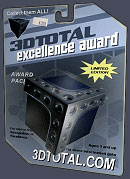 15 September 2001 Added the AT-502B low-poly game model to the Aircraft 3 gallery. Be sure to check out the Shockwave 3D model!
14 September 2001 Added two new Me P 1101 renders to the Aircraft 2 gallery.
Added one new "Valkir" render to the Team Sigma 1 gallery.
Added a new project to the W.I.P. gallery, the Focke-Wulf Ta 152 H-1.
Added a Shockwave 3D model of the Me P 1092 B to the W.I.P. gallery.
Added a few new links to the links section.
Some of these changes were made in August already, but I didn't bother to update the News section... ;)
24 July 2001 Added two new projects to the W.I.P. gallery.
First the Messerschmitt Me P 1092 B rocket fighter. I will make a fully interactive 3D model of it, with movable control surfaces and retractable landing gear.
Second a BMW Nazca M12 race car. Yes, a car and not an aircraft! Just a little experiment of mine... The idea is to make an animation with the car model.
8 July 2001 The Aircraft 3 gallery is up! It contains 3 renders of the finished Messerschmitt Me P 1079/51 model plus a fully textured interactive 3D model!
3 July 2001 First 'final' render of the Me P 1079/51 added to the wallpapers section. Expect a fully textured interactive 3D model in the "Aircraft 3" gallery soon!!! ;)
22 June 2001 Updated W.I.P. section with two pics of the Me P 1079/51 with yet unfinished textures.
20 June 2001 Added a Work-In-Progress (W.I.P.) section to the Gallery. In addition all gallery images have descriptive text and date now.
14 June 2001 I have replaced the interactive images of the tank models in the Team Sigma 2 gallery with real 3D models. Now they are bigger, much more interactive and the downloadsize has decreased dramatically. One drawback tho... you'll need the new Shockwave plugin. But I guarantee you it is worth the download!
You can still view the old ones here though:



Have fun!
31 May 2001 After 12 hours of html editing, making screenshots and resizing images, I can finally present you a new tutorial: Texturemapping 3D Aircraft. Well the title says it all, I guess.
I often get questions from people on how I texture my aircraft models. Instead of writing the same story over and over again, I decided to write a tutorial about it. It only took a 'bit' longer then expected...
If this tutorial is of any use to you, please let me know by e-mail, then at least I don't get the feeling I've been wasting my time, heh heh :)
Cheers!
Ronnie
PS. I finally decided to buy the skyraider3d.com domain name, so you can expect this site to be in existence for at least another year to come.
24 May 2001 Finally my new website is online! I wanted to get rid of the childish clouds and screaming red font ages ago - in fact the first layout was just a quick setup, but I was too lazy to change it! :)
O well, the new layout is up and running now. I will continually add and fine-tune things during the days to come, but at least I got something decent now, I hope... ;) I hope to hear any suggestions to improve it. Any feedback, comments and suggestions are welcome by e-mail. I hope you enjoy my new site. Watch out for more to come soon!
Thanks for visiting!
Ronnie Olsthoorn
PS. Wallpapers section added... ;)
Note: All animations on this site are compressed with DivX. Get the latest version here.